At Selva Verde Tours we will take the time to design different, exclusive and private tour packages for our clients. Selva Verde Tours is a local tour operator, which performs a variety of tourist services and activities, highly recommended internationally, in all books and guide books, as Well as on TripAdvisor. 
Our mission is to design strategies to attract, organize and promote adventure tourism, offering various services based on outdoor life, adventure travel, and activities related to the natural environment, especially encouraging hiking, recreation and exploration.
We offer activities from the simplest to the most challenging, through individual, innovative and attractive packages, in an environment of unique nature, which maintains its singular essence. Selva Verde Tours has bilingual and certified guides, who guarantee unforgettable trips, with sustainable and dynamic activities. In this way, at Selva Verde Tours we manage to exceed the demands and expectations of our clients during their trip.
We carry out educational and environmental projects, giving talks on health, reforestation, care of water resources, among others. In addition, we provide work for families in the different communities that we will visit during our trips, we promote eco-tourism, we maintain and protect our flora and fauna, our ancestral cultures, traditions, myths and legends.
REPUBLIC OF ECUADOR: LOCATED IN SOUTH AMERICA, NORTHWEST, LATITUDE 0º 00
Our unique country has the following borders:
– to the north, with Colombia
– with Perú, to the south and east
– to the west, with the Pacific Ocean
With a population of approximately 17, 268,000 inhabitants, it is 670 km long and 150 km wide. From the Mataje River, in the north-west of the country, province of Esmeradas; to the north of the Sanlorenzo cantón, Ecuador's northern border, bordering Colombia, to the Zarumilla River; to the south, bordering Perú and Ecuador, bordering the sea.
Ecuador has the following Administrative división: 24 provinces, 221 cantons and 1,499 parishes. All of these make up the 4 regions of Ecuadorian geography: Coast, Highlands, Galapagos and Amazon.
Landscapes, gastronomy, beaches, mountains, volcanoes, jungle, markets and cultures make up a perfect región and the megadiverse of Ecuador, one of the most popular tourist destinations in the world.
Ecuador is five hours behind Greenwich Mean Time (GMT), two hours behind Eastern Standard Time in the USA and Canadá, and six hours behind Central Europe.
San Francisco de Quito, the capital of the Republic of Ecuador, is located in the Province of Pichincha. It is the oldest capital of South América, at an altitude of 2,850 metres above sea level (9,350 feet). Quito has an area of 4,183 km² and about 2.2 millón inhabitants. The city has develop on a north-south axis (it is more than 80 km long and 5 km wide) and líes on the western side of the Andes Mountains, half way around the world. In 1979 it was named a World Cultural Heritage Site.
Sebastián de Belalcázar founded the city under the name of San Francisco de Quito on 6 December 1534. Quito celebrates 488 years Sincé its foundation.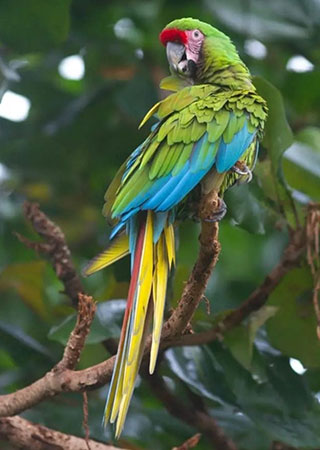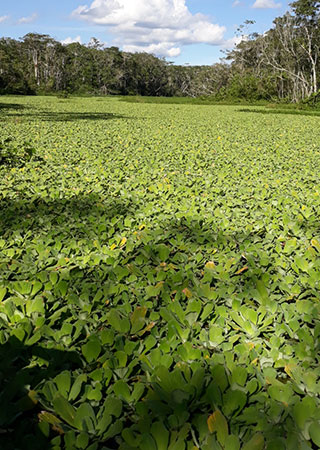 Tour Guide's
Meet Our Excellent Guide's
"Luis' explanations where excellent. The Ecuadorian jungle really con quered me and with selva verde tours we could enjoy it to the maximum."
"I stayed in Luis' cabin for 3 days in June and everything was fantastic, he knows a lot, he is a súper natural gay, calm, nature lover and his family. We walked through the primary forest, night outings, visits to the communities of the area, he cooks súper and we prepared a great chocolate."
"The best part of the experience was the wisdom and kindness of the guide. The Amazon would not have been the same with out the information he gave us. He created a plan for us to get to know the Amazon. He supports the indigenous communities. We slept in his own lodge which was very nice, rustic, with incredible views of the Napo River. Apart from being a good guide, he delighted us with the food he made himself. We are looking forward to seeing other deeper areas of the Amazon, so we won't hesitate to contact him again."
"Luis is a man of the jungle, a marvel to have done this tour with him. He knows everything and he is also a great person, kind, attentive, fun and friendly. 100% recommendable. Thanks for everything Luis!"
"Go into the jungle the way you want to. Luis makes you your own personal touch. There were 12 of us and we chose adrenaline with rafting in the Amazon, kayaking and a nice experience with local people from the jungle. It was 3 days and 2 nights of highlights in Ecuador. 100% recommended"!
The experience of 4 days with Luis as a guide was a luxury in learning and living experience! A family business that offered us accommodation in their rural lodge, where Luis and his family made us feel at home! If you want to have an authentic Amazonian experience, don't hesitate to contact Luis! He knows a lot and besides being súper professional he will make you feel comfortable at all times! Thank you Luis and family for everything you have offered during these days! We won't forget you!
Why Choose Us
Selva Verde Tours Extra Facilities!